An all in one Enterprise Risk Management platform to manage prevention, mitigate risks and optimize insurance.
Intelligent and continuous monitoring of industrial assets is the key to improving risk management and prevention which improves insurance underwriting accuracy for smarter insurance.
Disrupting the way risks are managed based on reliable and accurate data from all corporate assets.
Today's insurance industry isn't just about processing damage and liability claims. It's about helping clients avoid and limit them all together.Having a reliable global network, along with our partners, we are dedicated to legitimize the power of data for risk management and create a more secure, more connected and predictable environment for professionals.Our expert solutions, allow prompt responses to emergencies and monitors your activities thanks to connected sensors and real-time alerts.This next generation of smart solutions provides connectivity at a very cost-effcient price, and give companies the keys to limit risk exposure and optimize your insurance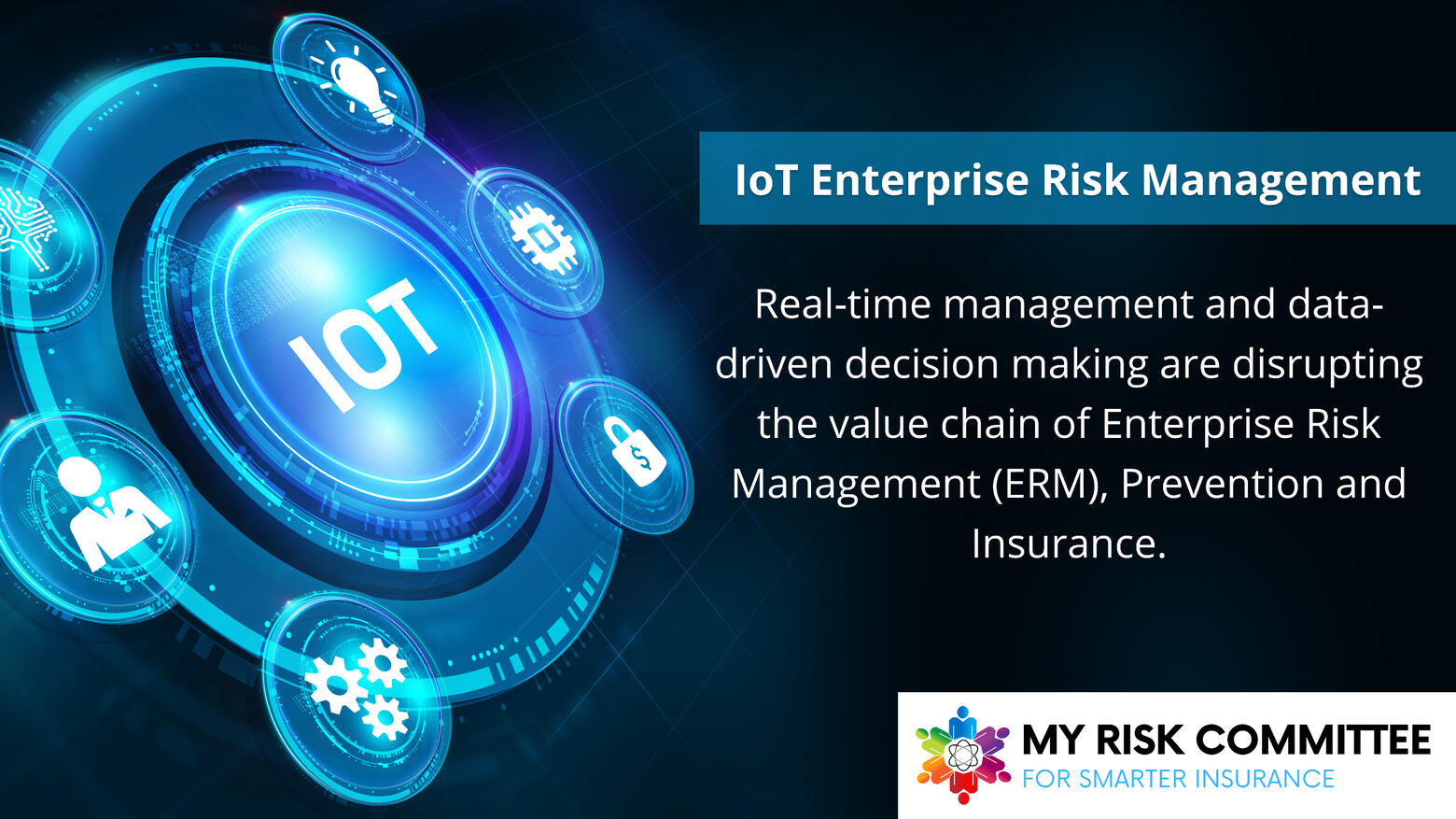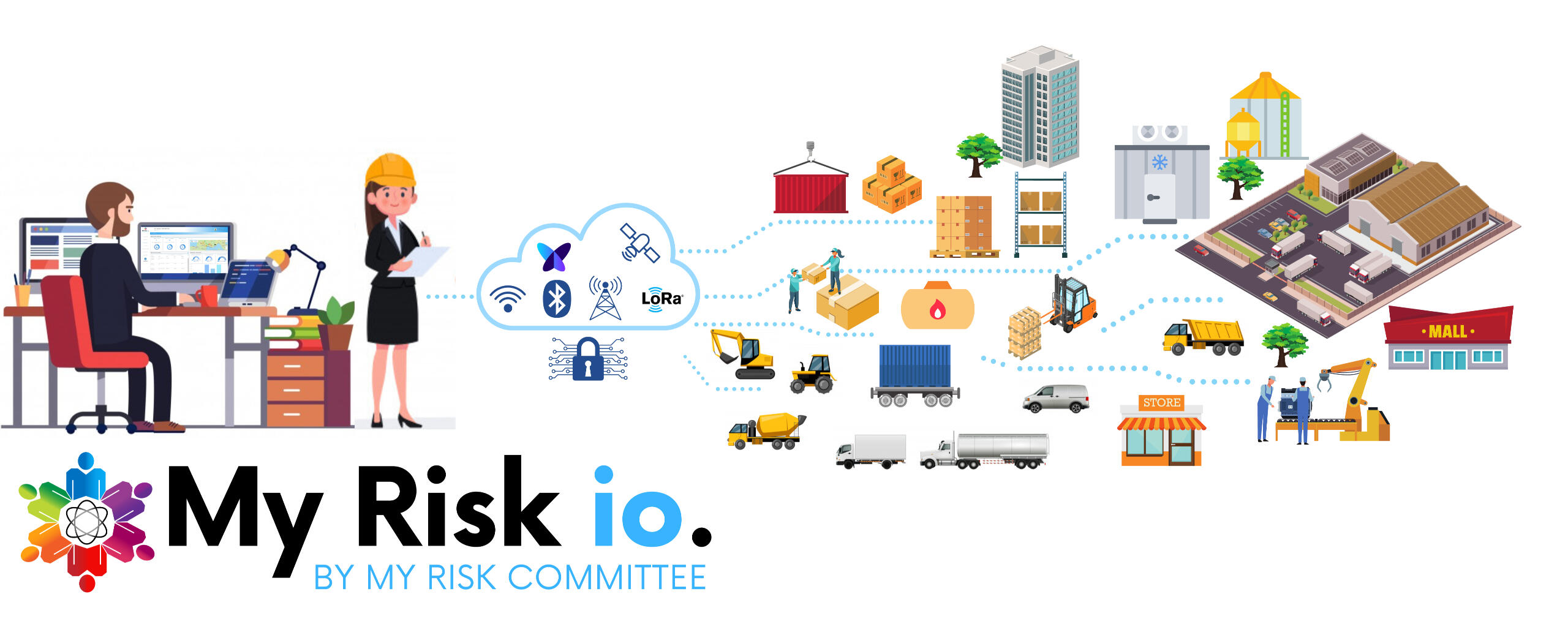 Property & Casualty cases studies
It is time to develop a smart Risk Management Information System based on data science and technology to reduce the level of exposure of your corporate assets for smarter insurance.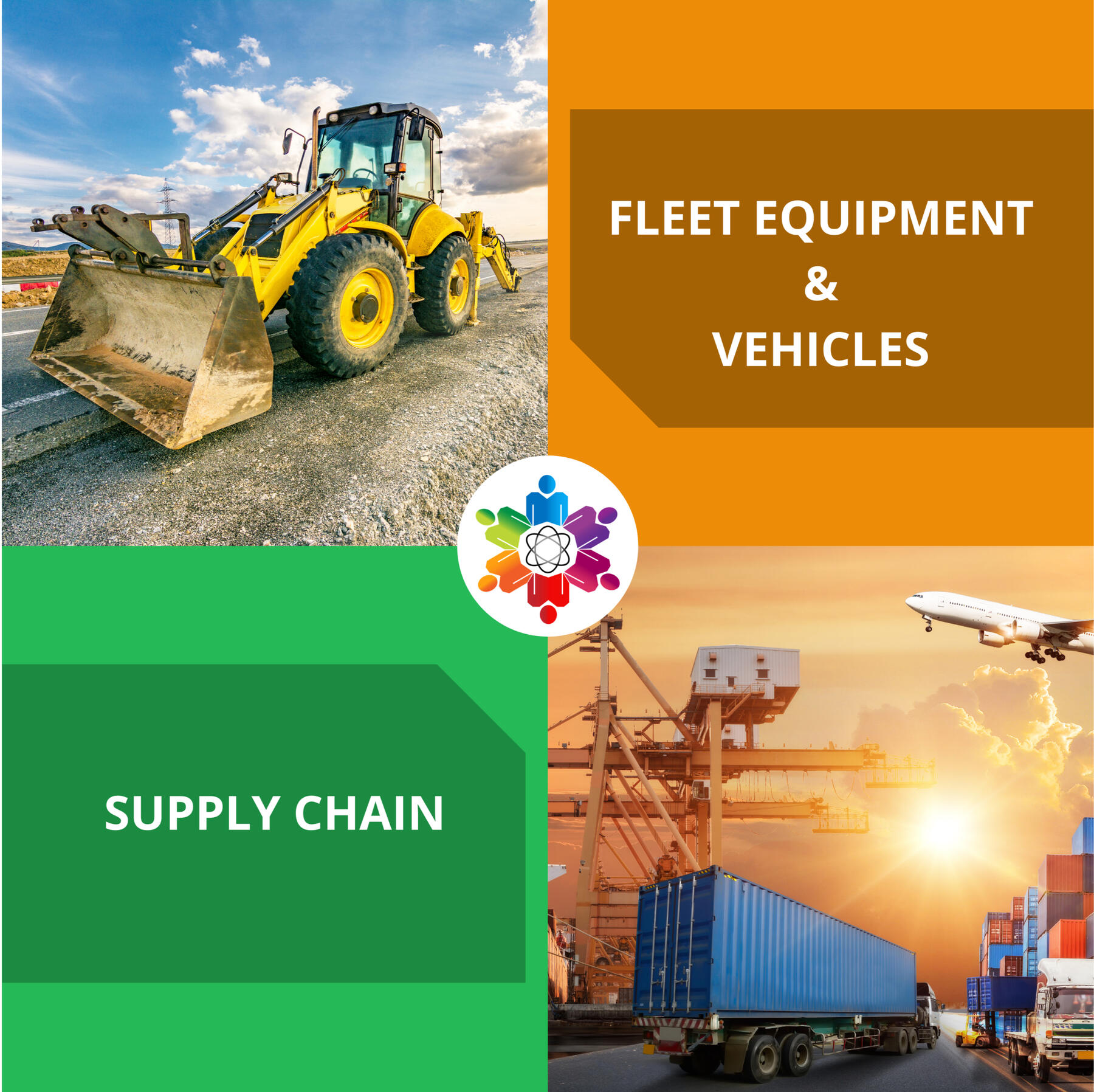 MOVABLE ASSETS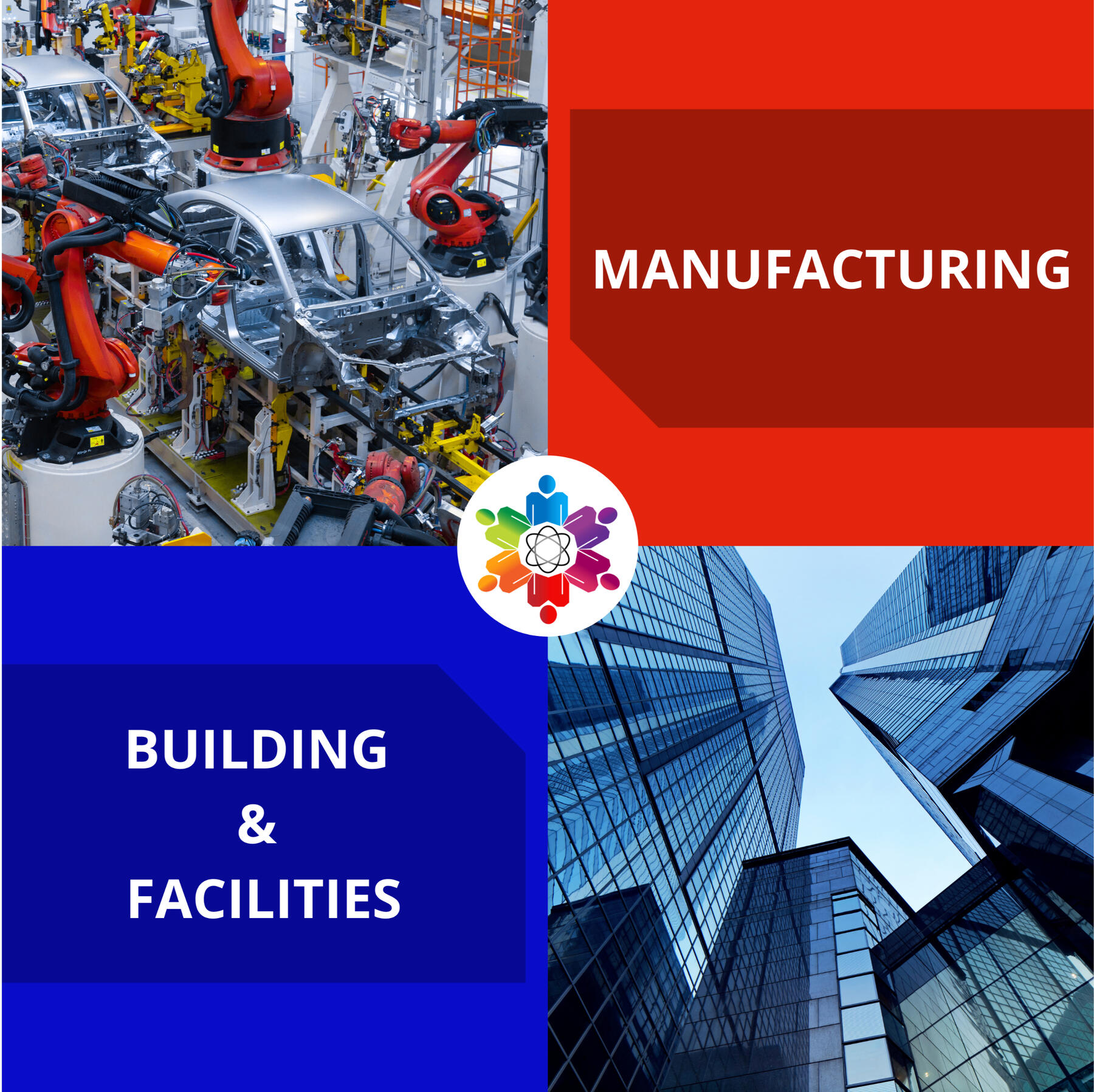 FIXED ASSETS
WELCOME TO THE FUTURE OF CORPORATE INSURANCE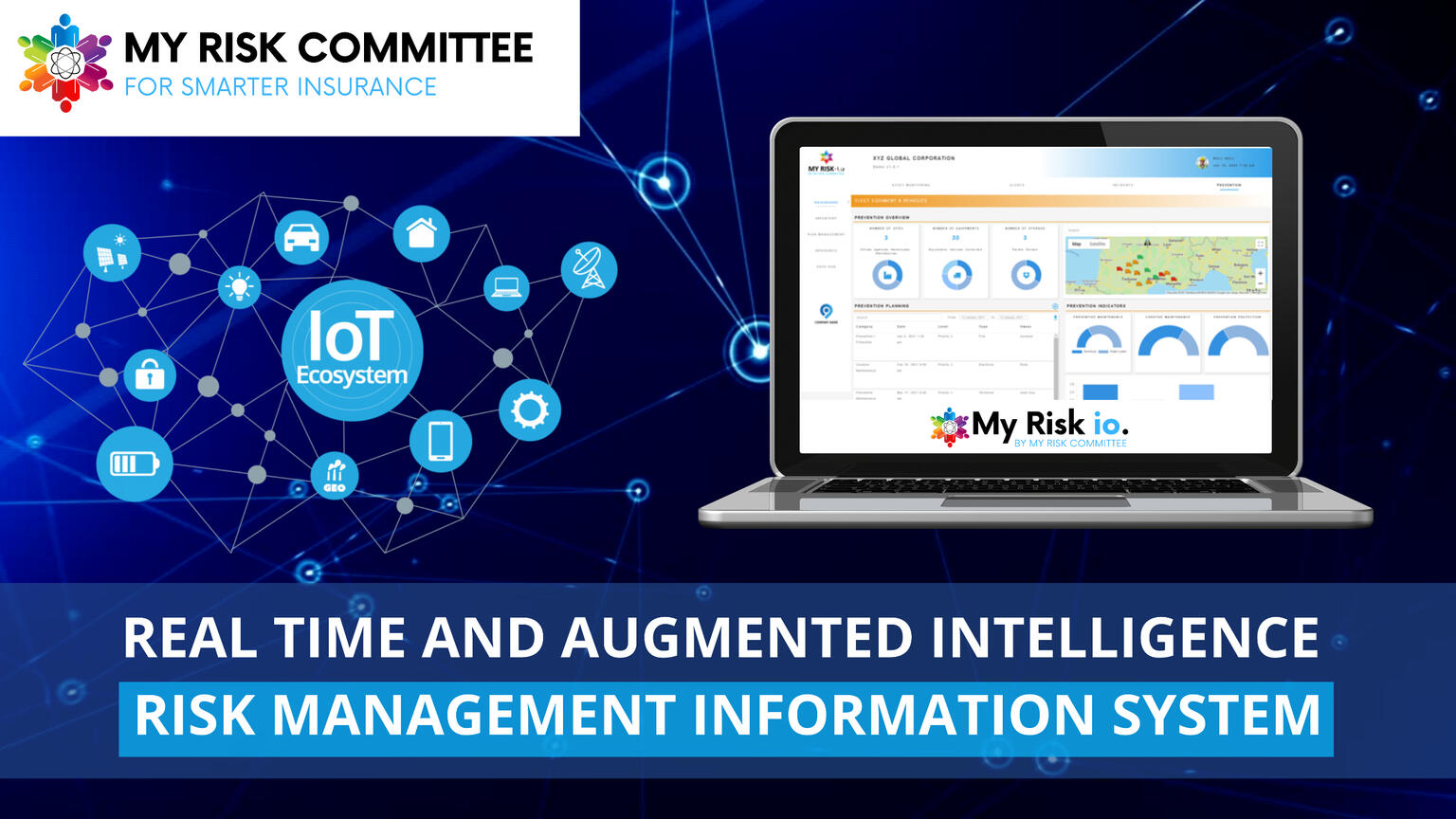 My Risk Committee is a risk advisor company, whose platform "©My Risk io" is focused on unlocking data insights from industrial assets using connected objects (IoT) for risk management, improving loss prevention and optimizing insurance.
The combined risk management and data science expertise allows My Risk Committee to offer a fully digital plug and play solution for continuous real-time monitoring of corporate assets, risks and insurance.
We continually renew the insurance value chain based on real business usage thanks to like-minded partners and experts. We value the power of community knowledge and dynamism of Innovation & Technology.
My Risk Committee gives you the tools for modern monitoring of your industrial assets and to improve risk management, prevention, claims anticipation and the underwriting process with insurance companies for smarter insurance.
Making the difference:
A one of a kind, comprehensive consulting expertise combined
with a fully secure platform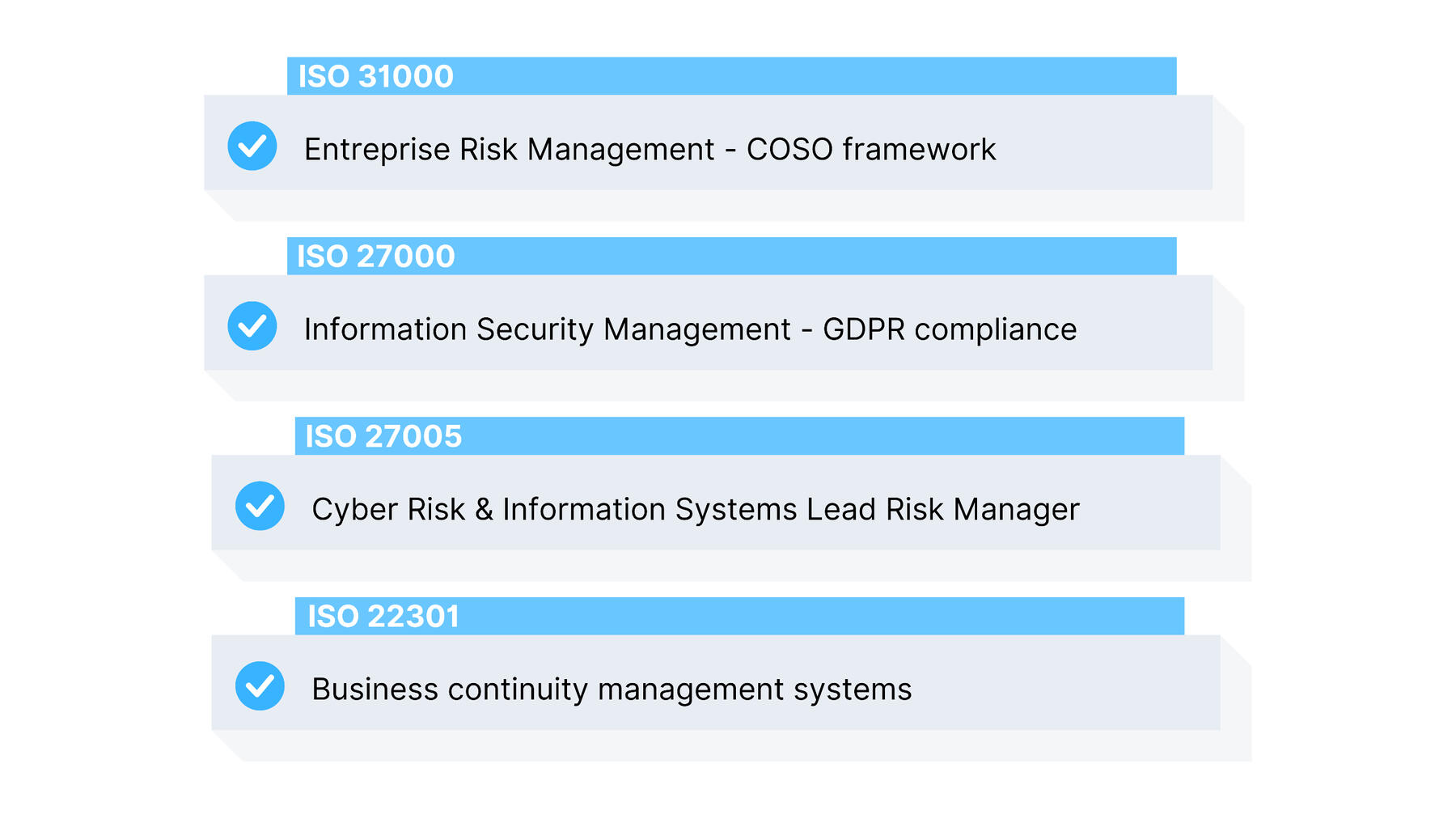 Operational Excellence is part of our DNA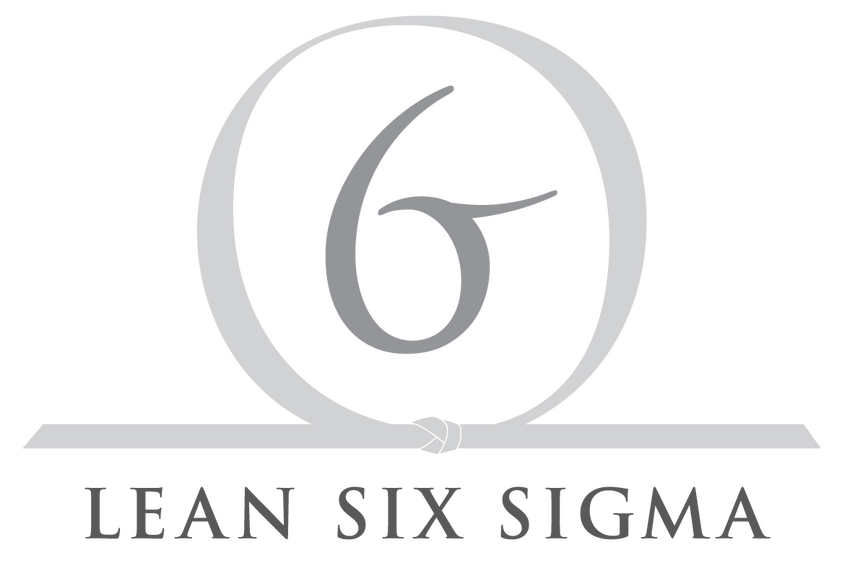 All members of staff are trained in and have obtained a Lean/Six Sigma certification supervised by a Master Black Belt.
OUR MISSION
We are a team of creatively diverse, driven, and innovative individuals with professional experiences in various industries and locations from Europe to the USA.Our innovative breakthrough combining risk management and insurance expertise with technology and data analytics solutions has always helped our clients' and partners' businesses succeed.Along with being an InsurTech company, My Risk Committee is a worldwide community whose members are engaged professionals, passionate entrepreneurs and forward-thinking organizations committed to bridging the gap between Technology and Insurance ecosystems.We value the power of data to support business activity, limit risk exposure and its's financial impact on corporates.

THE CREATIVE CREW
THEY WORK WITH US
These expert partners share our vision and provide My Risk Committee with the tools and advice we need every day to build a strong and long-term foundation.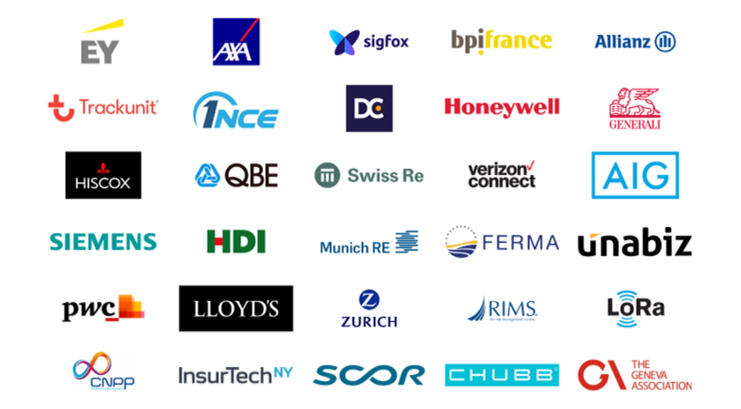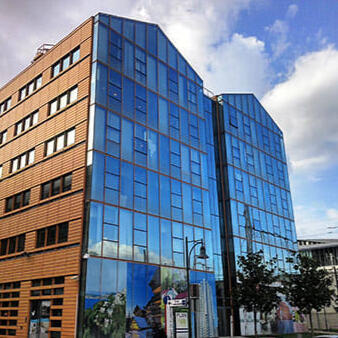 Paris, France - HQ
My Risk Committee SAS
11 rue de Cambrai - CS 90042
75019 Paris - France
OFFICES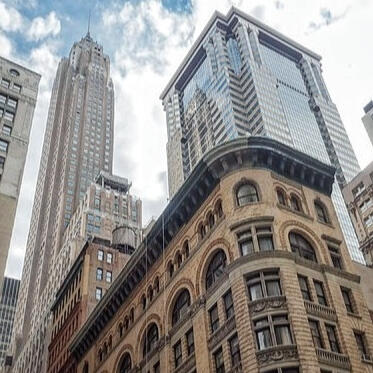 New York City, USA
My Risk Committee INC
62 William Street - New York,
NY 10005 - USA
LEGAL NOTICES
LEGAL POLICY
Terms and conditions of use
Please use these terms and conditions carefully before using this siteThese Terms (together with the documents referred to in it) tells you the terms on which you may make use of our MY RISK COMMITTEE website and (as applicable) any services that we provide to you through our website including any mobile version or app (our website), whether as a guest or a registered user. Use of our website includes accessing, browsing, or registering to use any of our website. Please read these terms and conditions ("Terms") carefully before you start to use our website, as these will apply to (i) your use of our website; and (ii) our services. We may make changes to these Terms from time to time and you should regularly review this page as we do not notify users of any such changes other than making them within these Terms. By using our website, you confirm that you accept these Terms and that you agree to comply with them. If you do not agree to these Terms, you must not use our website.Other applicable terms
Other provisions that relate to these Terms refer to the following additional terms, which also apply to your use of our website:Our Privacy & Data Policy, which sets out the terms on which we process any personal data we collect from you, or that you provide to us. By using our website, you consent to such processing and you warrant that all data provided by you is accurate and you have the right to give it to us.About MY RISK COMMITTEE™
Myriskcommittee.com is a site owned and operated by MY RISK COMMITTEE.MY RISK COMMITTEE - Head Office: 11 rue de Cambrai - CS 90042 - 75019 Paris, FRANCE - Insurance or reinsurance broker - Registered with ORIAS under number 20001371 - A French "Société par actions simplifiée" with a capital of €15 000 - Registered with the trade and companies register of Paris under number 880338330 - APE 6622 Z - Intra-Community VAT identification number: FR 76880338330You can write to MY RISK COMMITTEE at the foregoing address or contact us at hello@myriskcommittee.com.General terms applying to our website
Access to our Website
We do not guarantee that access to our website, or any content on it, will be uninterrupted or always available. You have no rights to access our website and any access granted is at our sole discretion from time to time. We may suspend, withdraw, discontinue or change all or any part of our website with or without notice. We will not be liable to you if for any reason our website is unavailable at any time or for any period.You are responsible for making all arrangements necessary for you to have access to our website. You are also responsible for ensuring that all persons who access our website through your internet connection are aware of these Terms and other applicable terms and conditions, and that they comply with them.The information on our website
We make no warranty about the accuracy of any information on our website and no reliance should be placed upon it without separate agreement with us. The views expressed on this website are those of MY RISK COMMITTEE, unless otherwise stated. You have no right to copy (by electronic or other means) any content of this website without our permission in writing (and as may otherwise be expressed in these Terms) and if that permission is forthcoming you will only be licensed to use that content for specified purposes and not otherwise redistribute it.
The content of the website and all copyright in it, belongs to MY RISK COMMITTEE and/or its licensors.In which territories can you use our website?
Our website is designed only for use (or applicable) within the country that the company is domiciled, unless the website states otherwise. MY RISK COMMITTEE cannot guarantee that the services it provides are compliant within countries outside of those territories and then any such compliance is only insofar as compliance for the purposes of MY RISK COMMITTEE's own business is concerned.
You are responsible for ensuring that any services or goods recommended or provided by MY RISK COMMITTEE are fit for the purposes that you wish to use them and that in doing so, you meet all of the legal and regulatory and compliance obligations concerning you, in your use of them.Intellectual property rights
We are the owner or the licensee of all intellectual property rights in our website (including the "look and feel" of it), and in the material published on it. Those works are protected by copyright, trademark laws and patent rights (as applicable) around the world. All such rights are hereby expressly reserved.
You may print off a copy of any page(s) from our website for your personal use only and if you are a business you may draw the attention of others within your organization to content posted on our website but again only for internal purposes and you may not use it in any external marketing or publicity without our express prior written consent.
You have no rights to use any MY RISK COMMITTEE and MY RISK-io trademarks or devices without our express prior written consent and then only upon such terms as we may grant this right to you under. You must not modify the paper or digital copies of any materials you have printed off or downloaded in any way, and you must not use any illustrations, photographs, video or audio sequences or any graphics separately from any accompanying text.
Our status (and that of any identified contributors) as the authors of content on our website must always be acknowledged, including stating that all our rights are reserved as the copyright owners. If you print off, copy or download any part of our website in breach of these Terms, your right to use our website will cease immediately and you must, at our option, return or destroy any copies of the materials you have made.You must not:
Disassemble or attempt to reverse engineer any software in our website, except as permitted by law;Copy, distribute or communicate to the public content from our website or seek to copy, remove or alter any regulatory notices, trademarks, logos or business names from our website; orUse a program or application to generate quotes or to scrape, copy or index the content from our website;Use or launch automated systems such as bots, spiders or load testers that access or attempt to access our website or services or seek to penetrate test our website at all. Third Party links and resources in our websiteThird Party links and resources in our website
Our website may contain links to other sites and resources provided by third parties. We have no control over the contents of those sites or resources and they will be governed by separate terms and conditions.
We do not accept responsibility or liability for the content of any third-party website, including whether they comply with any laws, regulations or other guidance and nor that their goods and services are suitable for you or fit for any purpose.
You should ensure that you understand the regulatory notices, terms and conditions and privacy policies of any third-party website which you might be agreeing to.Limitation of our liability
Our website is provided "as is". Nothing in these Terms excludes or limits our liability for death or personal injury arising from our negligence, or our fraud or fraudulent misrepresentation, or any other liability that cannot be excluded or limited by French law.To the extent permitted by law, we exclude all conditions, warranties, representations or other terms which may apply to our website or any content on it, whether express or implied.
We will not be liable to any user for any loss or damage, whether in contract, tort (including negligence), breach of statutory duty, or otherwise for losses that:were not caused by any breach on our part; orbusiness losses; orlosses to non-consumers; orloss of any data, opportunity, saving or otherwise arising under or in connection with your use of, or inability to use, our website; any delay in execution, or a change or fluctuation in a market or currency or any matter outside of our direct control, or use of or reliance on any content displayed on our website or links to it.We have no liability to you for any loss of profit, loss of business, business interruption, or loss of business opportunity, loss of data or corruption of data.
We will not be liable for any loss or damage caused by a virus, distributed denial-of-service attack, or other technologically harmful material that may infect your computer equipment, computer programs, data or other proprietary material due to your use of our website or to your downloading of any content on it, or on any website linked to it.
You are responsible for ensuring that you have taken all measure to protect your systems and data.
We assume no responsibility for the content of websites linked on our website. Such links should not be interpreted as endorsement by us of those linked websites. We will not be liable for any loss or damage that may arise from your use of them.Viruses
We do not guarantee that our website will be secure or free from bugs or viruses.
You are responsible for configuring your information technology, computer programs and platform in order to access our website. You should use your own virus protection software. You must not misuse our website by knowingly introducing viruses, Trojans, worms, logic bombs or other material which is malicious or technologically harmful. You must not attempt to gain unauthorized access to our website, the server on which our website is stored or any server, computer or database connected to our website. You must not attack our website via a denial-of-service attack or a distributed denial-of service attack. By breaching this provision, you would commit a criminal offence under the French Law. We will report any such breach to the relevant law enforcement authorities and we will co-operate with those authorities by disclosing your identity to them. In the event of such a breach, your right to use our website will cease immediately.Linking to our website
You may link to our home page, provided you do so in a way that is fair and legal and does not damage our reputation or take advantage of it or otherwise causes any damage to our good standing.
We reserve the right to instruct that you terminate any such link at any time immediately upon us advising you to do so.
You must not establish a link in such a way as to suggest any form of association, approval or endorsement on our part where none exists.
You must not establish a link to our website in any website that is not owned by you. Our website must not be framed on any other site, nor may you create a link to any part of our website other than the home page.
If you wish to make any use of content on our website other than that set out above, please contact hello@myriskcommittee.comPosting Content
We may allow you, and other users, to post content to publicly available areas of our site, such as a blog. If you do you are responsible for that content and grant to us a perpetual, worldwide, non-exclusive, royalty-free, sub-licensable and transferable license to use, reproduce and create derivative content, in whole or in part and in any format and through any media channel, including social media.Publisher
MY RISK COMMITTEE - Head Office: 11 rue de Cambrai - CS 90042 - 75019 Paris, FRANCE - Insurance or reinsurance broker - Registered with ORIAS under number 20001371 - A French "Société par actions simplifiée" with a capital of €15 000 - Registered with the trade and companies register of Paris under number 880338330 - APE 6622 Z - Intra-Community VAT identification number: FR 76880338330MY RISK COMMITTEE is placed under the supervision of the "Autorité de Contrôle Prudentiel et de Résolution" (French Regulatory Authority for Insurance Companies and Mutual Benefits Societies).Managing Director:
Rudy MIZEL, Managing Director for the My Risk Committee GroupYou can write to MY RISK COMMITTEE at the foregoing address or contact us at hello@myriskcommittee.com.Copyright notice
All rights reserved © MY RISK COMMITTEE 2020. All contents of any nature (fixed or animated images, databases, trademarks, illustrations, logos, drawings, models, layouts, downloadable documents) contained in this website are protected as intellectual works by French and international copyright laws. Unless specified otherwise, these contents remain the sole property of MY RISK COMMITTEE. This means that under penalty of law, no part of the website may be reproduced, represented, adapted, partially or totally modified in any form or by any means without prior written permission.Trademarks and logos reproduced on our website are registered. Any reproduction, republication or further distribution of trademarks and logos in whole or in part by any means without prior written permission is strictly prohibited, as provided by Article L.713-2 of the French Intellectual Property Code.Applicable law
This website is governed by the laws of France. Any litigation will be tried before French courts.Disclaimer
The information contained in this website is for general information purposes only. It is subject to change without notice. MY RISK COMMITTEE makes no warranty as to the accuracy of this content. Furthermore MY RISK COMMITTEE does not accept liability to any person for the information provided on this website or lack of detailed information.Privacy and Personal data protection
MY RISK COMMITTEE, with its head office located in 11 rue de Cambrai - CS 90042 - 75019 Paris, FRANCE, conducts personal data processing actions required for your formal identification to access a secure area, for the issue of an insurance offering or policy, its management and monitoring and for compliance with regulatory requirements in the field of anti-money laundering and terrorist financing.
In this respect, all of the data collected is mandatory.
The recipients of your personal data are: the risk carrier (insurer), the different entities making up MY RISK COMMITEE and the service providers involved in the administration of the SAAS platform MY RISK io, Risk management consulting and insurance policy.
Your personal data will be stored for the length of time required by the administration service, as provided for by the applicable laws.
At all times you benefit from a right of access, rectification, or erasure, or restriction or opposition and portability of your personal data as well as the right to organize instructions upon your death. You benefit from the right to file a complaint with a supervisory authority in charge of personal data protection.
MY RISK COMMITTEE - Data Protection & Compliance Service, 11 rue de Cambrai - CS 90042 - 75019 Paris, FRANCEYou can write to MY RISK COMMITTEE at the foregoing address or contact us at hello@myriskcommittee.com.Cookie Policy
INFORMATION ABOUT OUR USE OF COOKIESOur website uses cookies to distinguish you from other users of our website.This helps us to provide you with a good experience when you browse our website and also allows us to improve oursite. By continuing to browse the site, you are agreeing to our use of cookies. A cookie is a small file of letters and numbers that we store on your browser or the hard drive of your computer if you agree.Cookies contain information that is transferred to your computer's hard drive.We use the following cookies:• Analytical/performance cookies.They allow us to recognise and count the number of visitors and to see how visitors move around our website when they are using it. This helps us to improve the way our website works, for example, by ensuring that users are finding what they are looking for easily.•Functionality cookies.These are used to recognise you when you return to our website. This enables us to personalise our content for you•Targeting cookies.These cookies record your visit to our website, the pages you have visited and the links you have followed. We will use this information to make our website and the advertising displayed on it more relevant to your interests. We may also share this information with third parties for this purpose.All cookies will expire after 24months